daniel4378
I engaged Adrian and his team at Equip Bathrooms to fit out my commercial cooking studio back at 2014, and was impressed with their professionalism and attention to service. The owner Adrian is always available for consultation and loves to go the extra mile to delight his customers.I returned to equip bathrooms again in 2015, this time round to get them to fit out my apartment. Very happy with their products and service and highly recomend them to my friends. Well done, Adrian and team!
Cherie Lim-Tseng
I have been a long time customer of Equip and they have never failed to deliver not only the best service, but the team is also able to make great recomendations for my budget. Plus I am assured that I have the best product because they curate their stable of wares well.
clarice_leong
Part of the EquipDesign group is a cery established company leading in lock sets and door ironmongery and bathroom ware/sanitary ware in singapore. Adrian who runs the bath shop is one who appriciate quality and design. This is reflected in the brands represented. He is knoledgeable of his products and is able to recomend the apppropriate designs if you share with him the concept you have in your mind for your house. My friend also bought his bathware from Adrian and the feedback is that customer service is excellent! Doing business with him and his team is a pleasure. I would highly recomend working with Adrian. This is the second home we have renovated and bought bathware from him. My parents have alsi worked with him. Absolutely delightful
Daniel Wong
Served by Lenz. Good service.
Cherie Lim
I've been a long time customer of Equip Design- locks, bath fittings....etc. Excellent products aside, they offer the best in class service, advise and project management. Kudos!
Tseng Wun Hsiung
Equip Design curates a great collection of home and bath fittings- there, form always meets function. And their wide range and strong business heritage in supporting a large customer base means there is usually something for any budget and style.
Tan Lee Ken
Great products and efficient after sales service!
Ray Pong
Got a kitchen tap and toilet bidet spray from them. Took my time to browse the wide range of stuff. Excellent service, not pushy! Good sturdy quality that
Andrew Tan
The professional services of the Equip-Bathrooms are fitting of a luxury items supplied by them. My wife, Mitsuko and I are very impressed by the deep knowledge and professionalism displayed by Mr. Adrian LOH. He is able to understand our needs well and proposed according to our design brief and style. And most importantly, he gave detailed instructions to our contractors on the installations. Post sales services is top notch too.
Alvin & Xian Pei
Adrian's service standards have been impeccable. Patient in guiding and explaining to us what to look out for, prompt in responding to queries and top notch execution. Thank you Adrian for the stylish bathroom!
Shee Yin Yip
Great layout. Looking for items you need is a breeze. Staff is helpful and knowledgable. Good shopping experience.The shower head I bought has great finishing and good quality. The flow from the head is powerful.I returned to shop and bought 2 more to replace all my bathrooms' shower heads.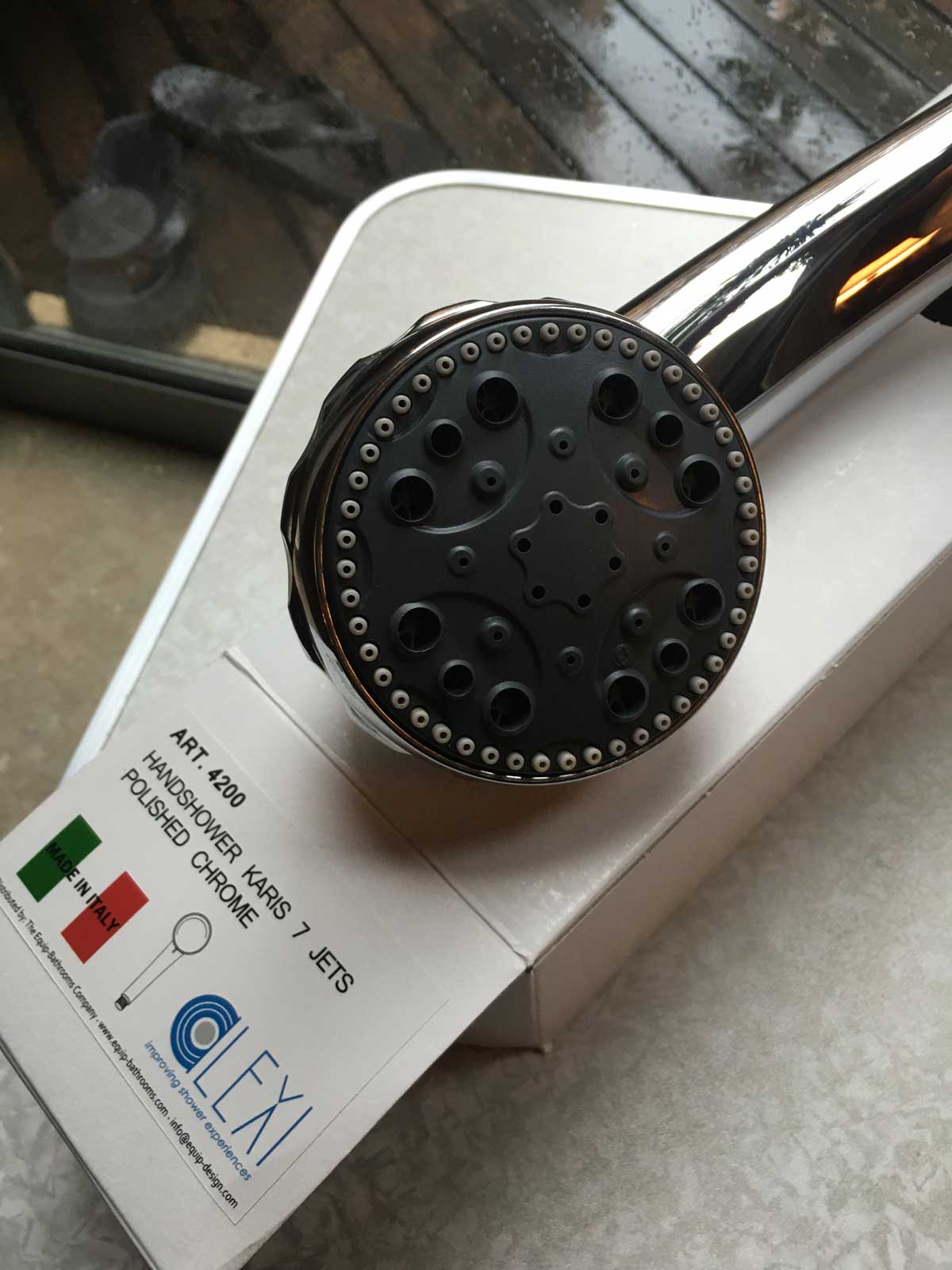 Daniel Tan
I love their new location here in Ubi as their showroom is near to other interior design studios, furniture and lighting shops.Good selection of designer bathroom fittings and locksets, but what really impressed me is the ability and willingness of the team to customize and personalize their products to my specific requirements even when I order one or two pieces! The owners Alvin and Adrian are very hands-on and always go the extra mile to delight the customers. Highly recommended! .
Alicia Tan
Equip-Bathrooms has a great selection of high quality and stylish looking basin & bath faucets and sinks. If you're looking to turn your bathroom into a modern yet luxurious relaxing retreat, then this is the place to go. No pushy sales persons. And I even got good tips from them. I'm a happy customer. Thanks!
Paul Sek
Ordered mixers, shower heads, taps, basins from Equip-Bathroom for my new place. Products were of good quality as represented to us and delivery of the items were prompt. Turned out that one of the basins didn't fit our laundry area counter top and requested for refund after returning the basin. Refund given without fuss and delay. Highly recommended!
Petrina Ong
Replies via email were prompt. Great help in last minute arrangement of self-collection. Collection at showroom was a breeze. Parking lots are available right outside the showroom for the convenience of those self collecting. Thank you Lenz!
Chris Lim
I really loved the responsiveness and the flexibility from the team when we changed our mind on the design. They came back really quickly on an alternative proposal with a reasonable quote. And because we were doing a retrofit and didn't want to drill new holes on the walls, they proposed a suggestion which met our requirements.In the end, we bought 2 rain showers, bathroom taps, bidet sprays, kitchen mixer, toilet roll holders and towel rails. Literally changed everything in the whole house.
Julie Wang
Equip Bath had been very professional and reliable with my recent renovation works of 03 bathrooms and a kitchen(practically the whole house). Being a long established company , Adrian , the boss ,is very hands on and patient to cater to the needs of the customers. also provide better solutions and reasonable prices . I am glad I found the right company to do the renovation which can last for so many years to come. Good Job!
Tseng Wun Hsiung and Family
We have been fans of the wonderful products that Equip-Design carries for years. Our parents have Baldwin locks from about 20 years ago and we ourselves have your products spotted about our current home! They are the perfect marriage of form and function. They are hardy, last a long time and have timeless design appeal. Recently, we did a family photo advertisement for a global wellness company shot in our very own kitchen. Here is one of our takes; we love how our Equip-Bathrooms Tap makes our open kitchen pop!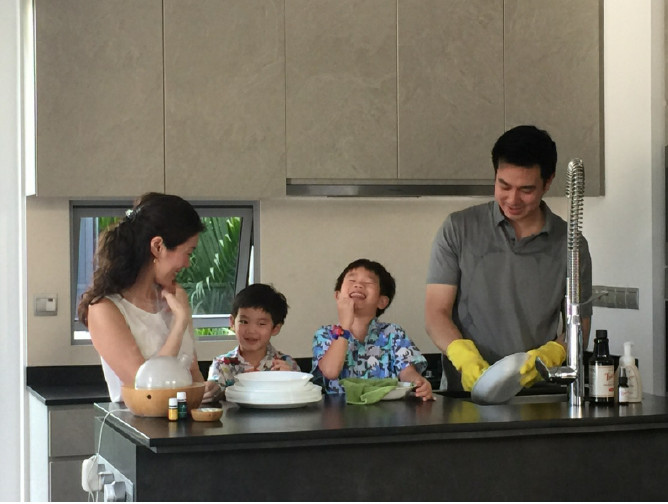 Sherilyn Luisvia
I just wanted to say Thank You and let you know how much I appreciate the complimentary service visit to fix the flushing system problem in my home. The quality of the bathroom fixtures that we purchased from you is very good, and I won't hesitate to recommend your store and products to friends and family who are renovating their homes!
Matthew Cheong and Family
Remember to head on down to Equip-Bathrooms and have a chat with Adrian if you want to have a resort quality and stylish bathroom to suit your home. You will not find another team as dedicated to your most private room as the team from Equip-Bathrooms.