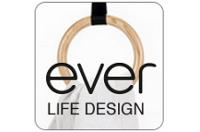 Ever-Lifestyle solutions for the Bathroom. Made in Italy.
EVER is a brand that prides itself in Life Design, ergonomic solutions are given, taking into account the daily needs of different age groups that change, and being able to adapt to that change. One word that is synonymous to the brand is "safety". The idea of a safe bathroom is to break free from the concept of traditional methods. It is all very simple actually: a place where children, adults and the elderly can live side by side with their own different needs that must be satisfied. EVER also has a children collection that is perfect for the little ones.
EVER accessories are smart, innovative, multi-functional, it caters to the entire family and it meets every safety consideration.